OUR PUBLICATIONS

Hierogamous Hymns (ISBN 0-9645056-0-6) is a 69-page collection of 90 original lyrics set to familiar religious and secular melodies nearly all based upon sacred Scripture, $2.00 + $1.00 S&H

We also make bumper stickers, badges and bookmarks to order.
Bumper stickers at $1.00 for large size (4 x 15 inches)
$.50 for small size (4 x 7.5 inches)

for example
Badges (2.25 inches diam.) at $.50 each
Bookmarks (1.7 x 5.5 inches)
Cards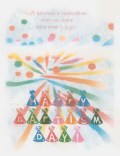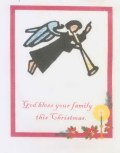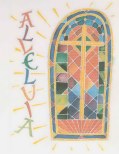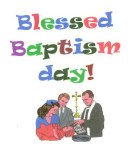 songsheets (on sale $2 each, 6 for $5)
"Ask for Anything" (Jn 14:14), "Blessed Birthday, Blessed Mother", "Bless Us, Mary", "Christ Is Coming Very Soon Now" (Rev 22:7, 17, 20), "Count Your Many Blessings", "Give Ear" (Ps 48:1), "God Is Good", "He's A Peach of A Savior", "He's Coming, Jesus Christ", "In You All Find Their Home", "I Thank You, Lord", "Jesus Is Alive", "Jesus Is My Lord", "Jesus' Mother" (Lk 4), "Jesus, Our Brother" (Ps 30:4), "Let Us Give Thanks to the Father" (Col 1:12=17), "Lord, Let Me Sing", "Marvelous Heaven", "Michael Drove the Dragon Out" (Rev12), "My Friend Had A Vineyard" (Isa 5:1-2), "My Heart Was Broken", "Never Again" (2 Cor 4:8-9), "O Thank You, Father God", "Pray for Wisdom" (Wis 7:22-29), "Praise Him, All You Nations", "Rejoice and Be Merry", "Resist the Devil" (Jas 4:7-8, Mt 17:20-21), "Santa Maria" (Prv 31:14), "Sing of Kindness" (Ps 101:1, 3), "There's A Breadth" (Eph 3:18), "These Earthen Vessels" (Cor 4:7-12), "This I Believe", "We Come to Adore Him", "We've A Savior", "Wisdom Prayer" (Wis 9:1-5, 10-11), "You're Always There"
For information the newsletters of Michael Joseph Halm's American Mensa SIG newsletters
He has also published many articles and reviews, available as reprints:
"Men in Black Delivers Message with Humor", "Miracles Are Happening in Mexico", "Jesus Christ is the Light", "The Mass Is Not What You Think", "Men Answer the Call Again", "The Gates of Hell Do Not Prevail", "God Answers Prayers: A 9/11/01 Testimony", "This Christmas Is Different", "The Net Is Being Mended", "Atlantis: The Ever Lost Empire", "Authors Make Case For Marriage", "Men Called to Change", "Christ Came at Christmas", "200 Was A Year of God's Favor", "Christmas Is Miraculous", "God Works Miracles", "Pokemon Is Monstrous", "Harry Potter Is No Magician's Nephew", "The Signs of the Times Are Hopeful", "Hanoi Jane Finds Prince of Peace", "Sherlock Holmes Finds God", "Jubilee Means Debtfree", "Pope Condemns Terror in East Timor", "Blessed Are the Persecuted", "Discernment of Prophecy Needed", "Pope Challenges Youth, World", "Persecution Both Dealt with and Ignored", "Holidays Not Only Happy, But Holy", "What's Impeachable", "Is the Bible in Code?", "Christians Bear One Another's Burdens", "Men Are Answering the Call", "Book Prepares for End of Millennium", "Play Together, Stay Together", "Ex-Homosexuals Persecuted", "In God We Still Trust", "Cloning: An Attack on Human Dignity", "Jesus Is Alive", "Christmastime Is Storytime", "Third Parties Protest", "New Age or Old Lie?", "Vitamins Are Pro-Life", "Film List Aids Viewers", "Astronomical Discoveries Glorify God", "Only Jesus Is the True Light", "The Truth About Pocahontas", "Talk Shows Hit 'New Low'", "Stars Should Lead Us to Jesus", "Praise God for Jupiter's Comet", "Christians Produce Alternative Comics", "Angels Impact People's Lives", "Oldest Scripture Is Discovered", "Share Jesus This Christmas", "Celebrate A True Christmas: Adore Jesus", "Voyager Reveals Glory of God", "Casino Expansion Efforts Pose Treat to Nation", "Jesus Cuses 'Holidaze'", "Just life Urges Action for Life", "Jesus Victorious in La Victoire", "Prodigals Meet the Father", "Consumers Caught in Spending Trap""Videos Tell the Good News", "Farm Workers Continue to Suffer", "Closed Sundays", "Hidden People Found", "Bible Stories Provide the 'Greatest Adventures'", "Local churches fund poverty fight in Haiti", "'Colors' Deglorifies Gang Warfare", "Heinold Neighborhood Services Winning the War on Poverty", "AIDS Can Be Stopped", "Day of Prayer Focuses on Repentance and Healing"